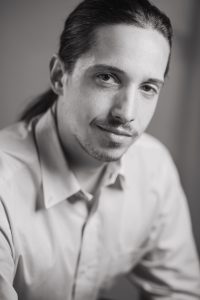 Born in Berlin, Germany, Alexander Liebermann is the winner of several composition competitions including ASCAP's Morton Gould Award, Germany's GEMA award, and the 2013 Juilliard Orchestra composition competition. His music has been played in Europe, North & South America, and Asia by renowned artists, ensembles and orchestras such as fiddler Gilles Apap, pianist Philippe Bianconi, the New York Virtuoso Singers, the RBO Leipzig, the Juilliard Orchestra with Jeffrey Milarsky, the Nice Philharmonic with Philippe Auguin, and the Stradivari-Soloists with members of the Berlin Philharmonic.
Mr. Liebermann received his BM from the Hanns Eisler music conservatory in Berlin where he studied with Maria Baptist and his MM from the Juilliard School where he studied with Samuel Adler, Philip Lasser, and Steven Stucky. Currently, Mr. Liebermann is enrolled in the doctoral program of the Manhattan School of Music where he studies with Reiko Fueting.
More information regarding concerts, commissions, and concerts can be found on the Facebook fan page.